Winrar is a great software for easy, quick, free way of extracting zip files.
That said, unfortunately, some file names, like Japanese characters, is not encodable since encoding mode is different depends on your OS language, in default.
How to fix garbled unzipped file names on winrar
To fix file name corruptions by Winrar is easier than you think.
Open winrar executable and you can see winrar window. Select options > name encoding on the top bar.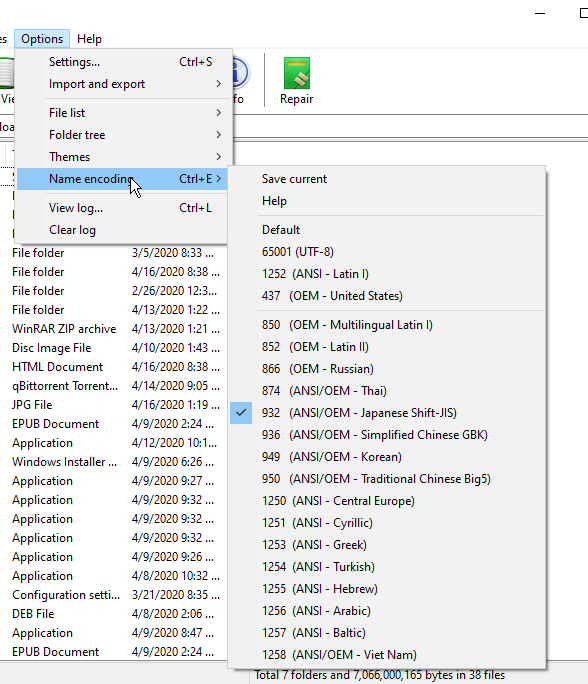 If you'd like to deal with Japanese-contain zip files, selecting "Japanese-Shift JIS" encoding is recommended. In Japanese files, UTF-8 encoding setting is not worked sometimes.
The setting is temporary. So if you want to set the setting permanently, make sure you clicked "save current" on the same screen.
Follwing image is extracted files and file names, extracted by respective encoding, UTF-8, Default, and Japanese-Shift JIS.