If you cannot login or register to Snapchat app on your phone, there are several conceivable reasons.
The error messsage "something went wrong" is too nebulous to guess the reason why you cannnot do that. It sucks and really helpless.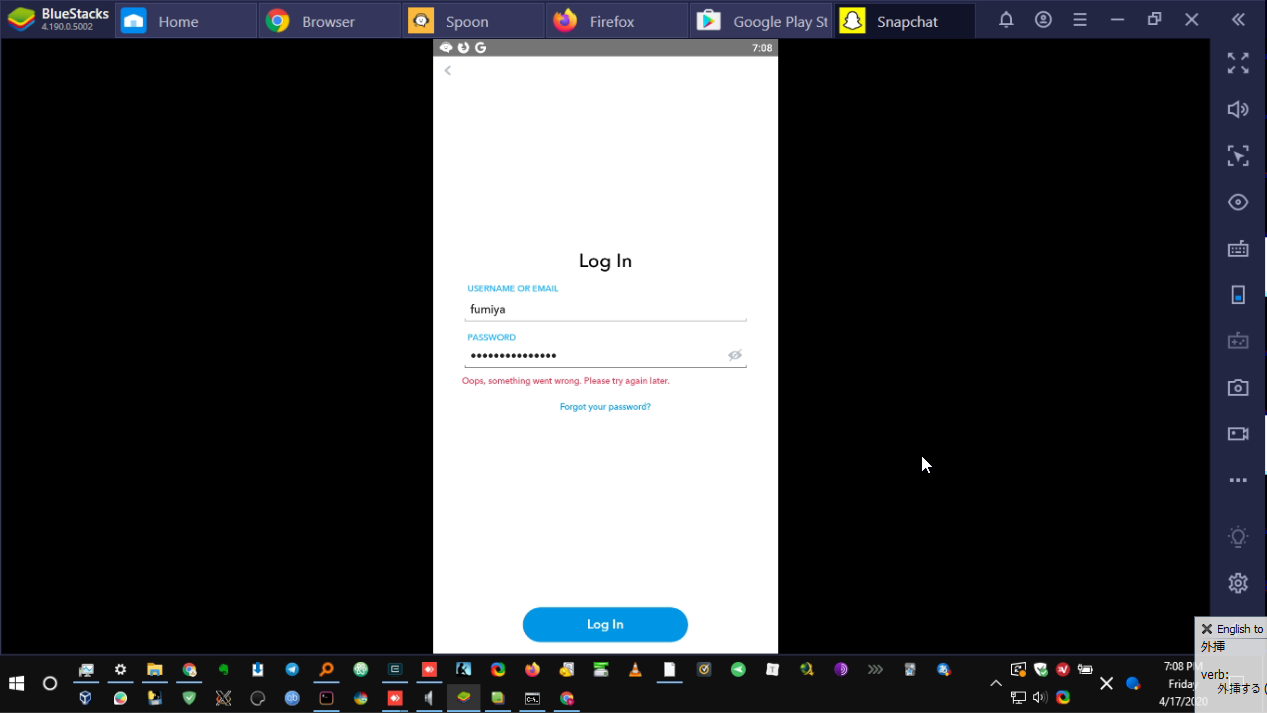 Why You cannot create/login Snapchat account?
The vast majority of the error will be happened by one of the following reasons.
You are on VPN, and you need to turn off VPN
You are on an Android emulator, such as Bluestacks or Nox player. You need to use physical phone instead
The webiste and/or server of Snapchat is being down for some reason. you need to ensure this is not the case, by checking Snapchat status on Downdetector
In my case, the reason is that I was on an Android emulator, Bluestacks. I'm not sure why and the reason, however, they say Snapchat or certain apps needs to be worked on physical phone, since those apps require accessibility to your SIM slot, according to the reddit thread below.
Snapchat not working. : BlueStacks

In conclusion, At the very least, you never should use an Android emulator for Snapchat.